Administrative Support
Making IT easier!
Plan, direct or coordinate supportive services of an organization, such as records management, financial management and supply management and other office support services. Analayze internal process, recommend and implement procedural or policy changes to improve operations, such as supply changes or the disposal of records. Acquire, distributed and store supplies. Plan, administer and control budgets for contracts, equipment and supplies. May oversee facilities planning and maintenance and custodial operations.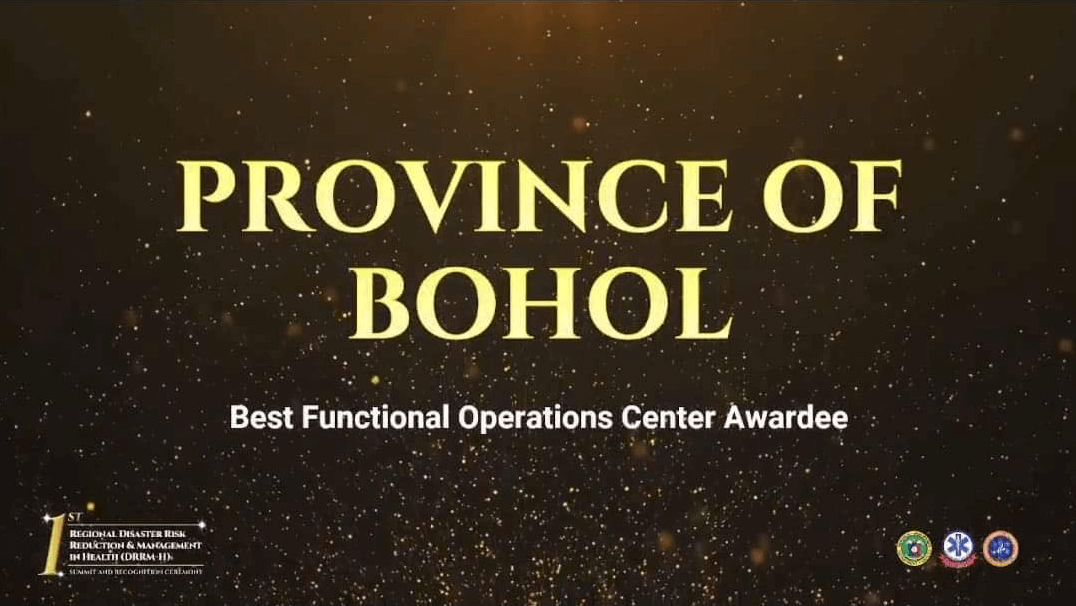 EOC AS THE REGION 7 BEST FUNCTIONAL COVID-19 RESPONSE PROJECT
A system which users can access real time data coming from different municipalities regarding number of active cases, patients profile and availability of isolation rooms from different hospitals in which this allows a better decision process and fast referral system by helping users to analyze critical data quickly and thoroughly. This system also allows users to access the flexibility of generating reports needed for better management decisions.
PGBH-US WON 2ND PLACE "BEST LGU PROCESSES (G21)" AWARD BY COA – COMMISSION  ON AUDIT.
Information system for the government of Bohol that unified or merged all the systems (financial system); to have a unified database/unified system and data consistency.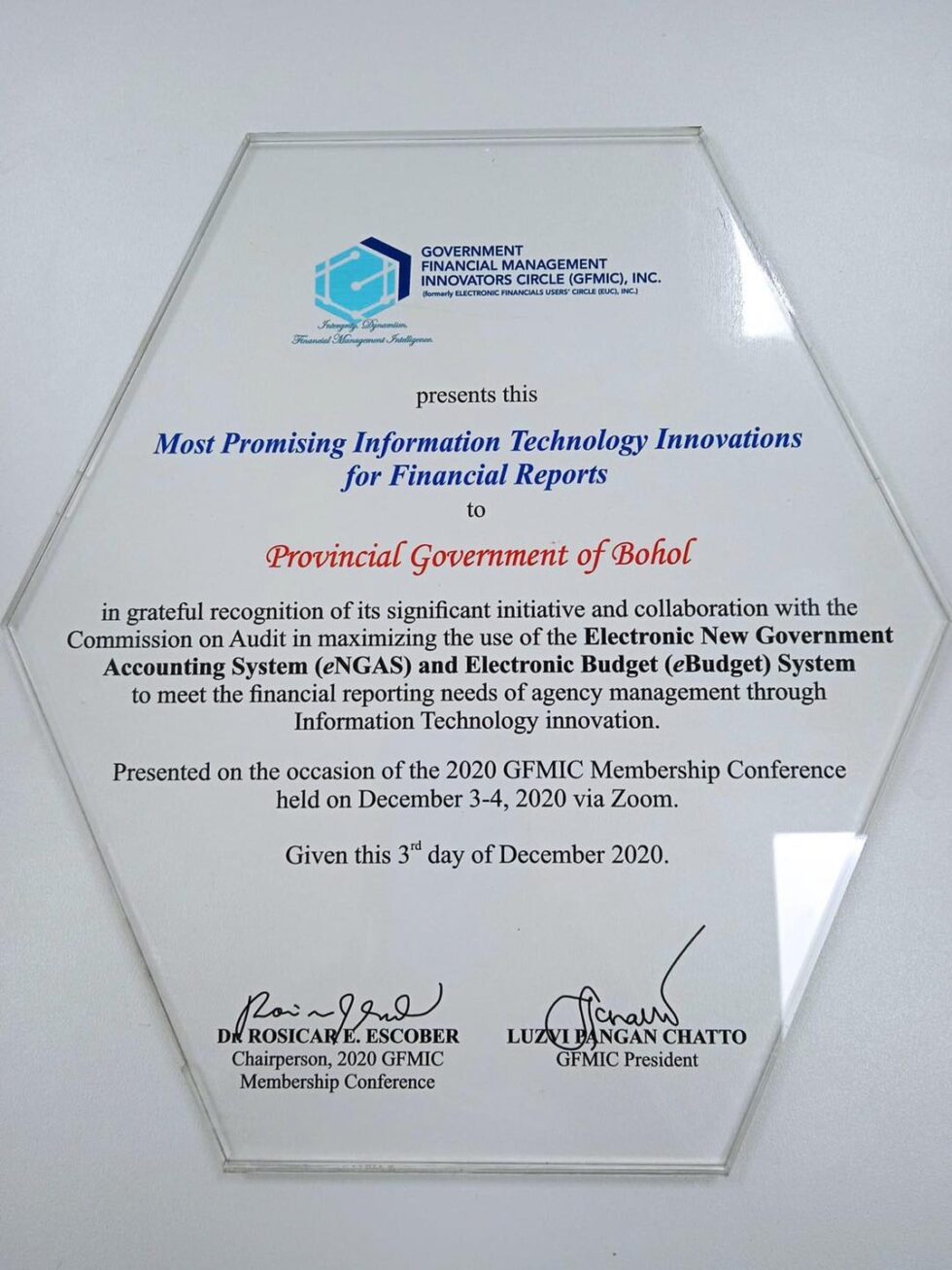 ELECTRONIC NEW GOVERNMENT SYSTEM (eNGAS) AND ELECTRONIC BUDGET (eBUDGET) SYSTEM WON MOST PROMISING INFORMATION TECHNOLOGY INNOVATIONS FOR FINANCIAL REPORTS
Ebudget – Preparation of Annual and Supplemental Budgets of the PGBH. Processing of claims for obligation using e budget system (payrolls, vouchers, purchase orders).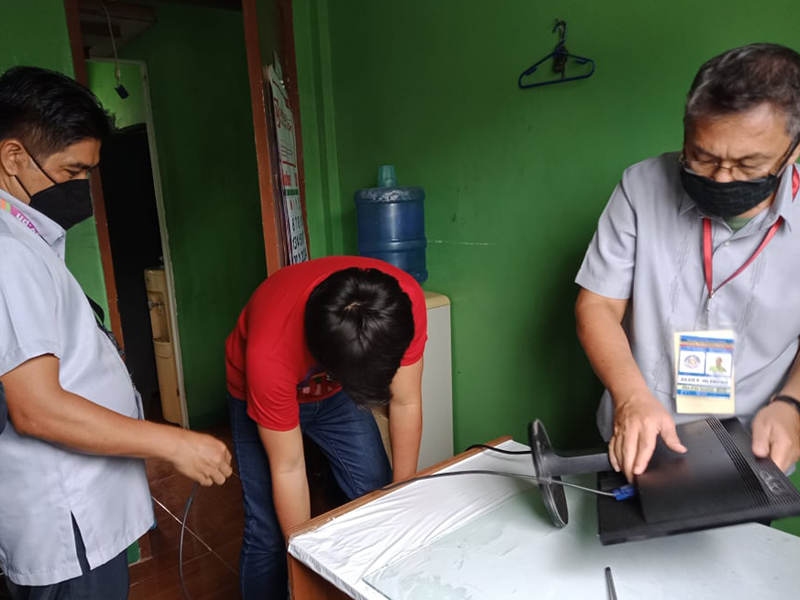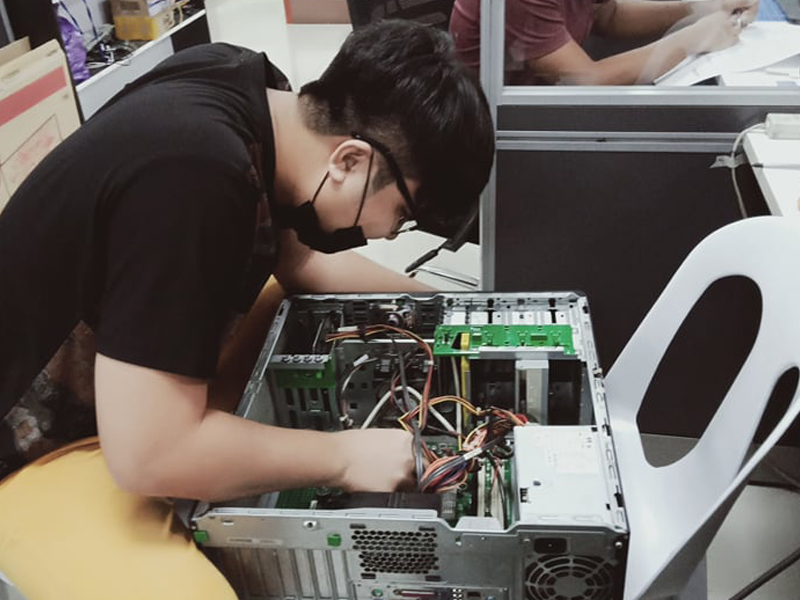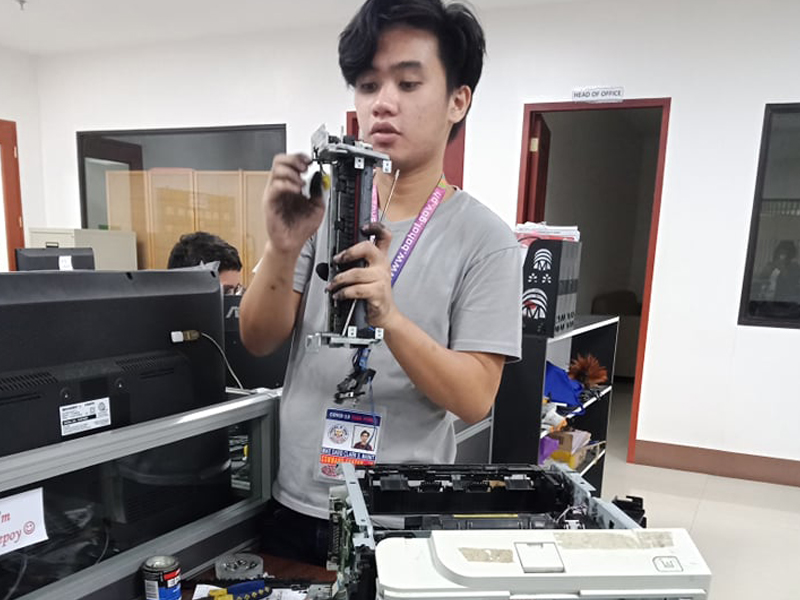 COMPUTER HARDWARE SERVICING & MAINTENANCE
Setting up hardware and installing and configure software and drivers. Maintaining and repairing technological equipment (e.g. routers) or peripheral devices.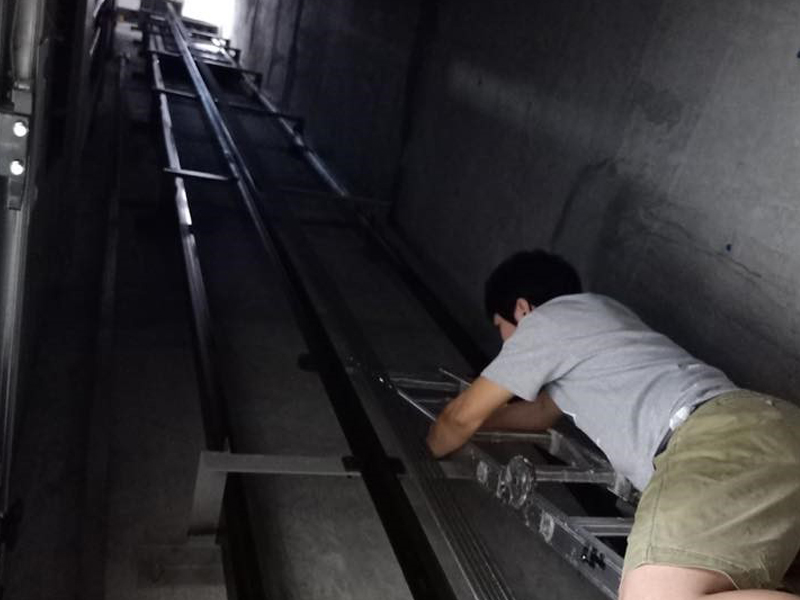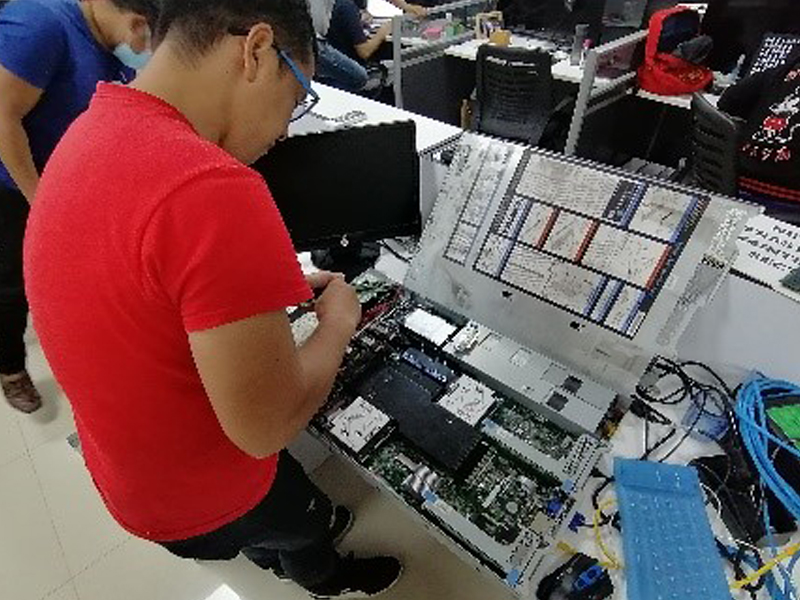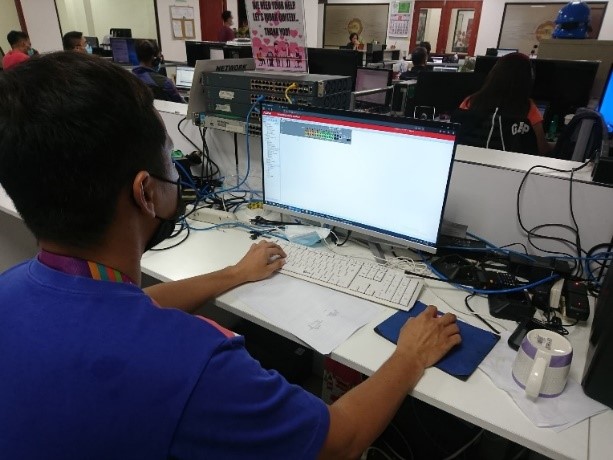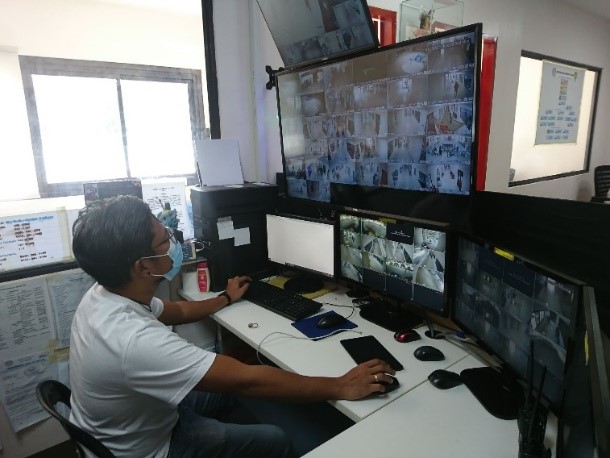 Install, maintain and troubleshoot Local Area Networks, Wide Area Networks and data communications equipment. They also analyze and fix network-related problems reported by users.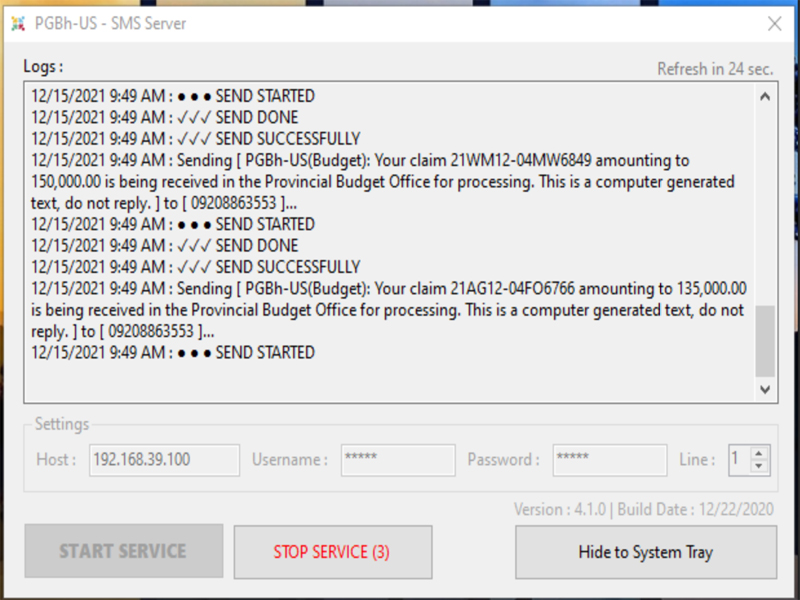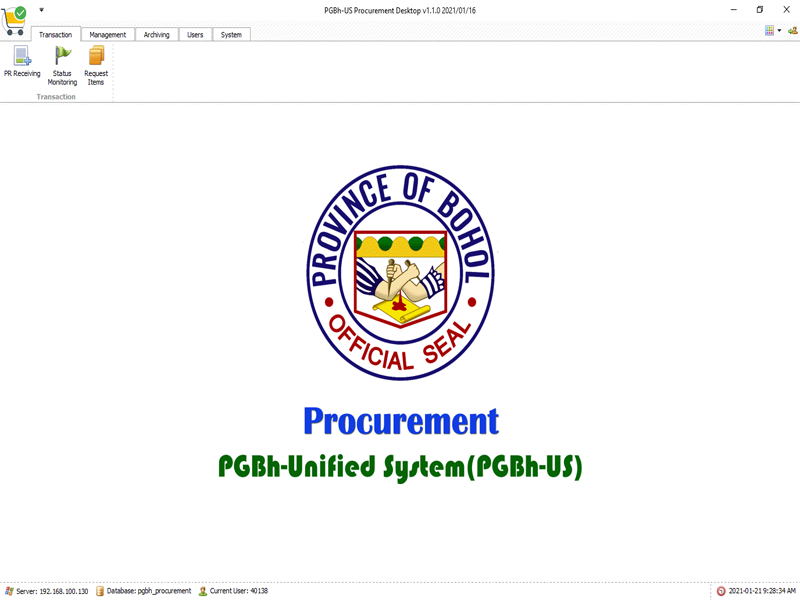 SOFTWARE/ WEBSITE DEVELOPMENT
Achieved through computer programming, which is carried out by a software programmer and includes processes such as initial research, data flow design, process flow design, flow charts, technical documentation, software testing, debugging and other software architecture techniques.